Boccaccio in Washington, D.C.
Posted in News Story
Please join us from October 4-6, 2013 when we celebrate 
Boccaccio's 700th Birthday!
The American Boccaccio Association     
Italian Cultural Institute of Washington DC      
The Department of Italian, Georgetown University  
The Medieval Studies Program, Georgetown University 
Are pleased to announce: 
  BOCCACCIO IN WASHINGTON DC
OCTOBER 4 – 6 2013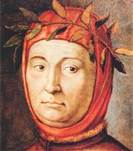 An international, interdisciplinary conference on the occasion of the 700th anniversary of Boccaccio's birth, to be held at Georgetown University and Italian Embassy.We invite proposals for papers or panels on Boccaccio's life, thought, and works. The proposals can be written in English or Italian. 
 KEYNOTE SPEAKERS:
Teodolinda Barolini, Columbia University
Carlo Delcorno, Università Statale di Bologna
Giuseppe Mazzotta, Yale University
Elissa Weaver, University of Chicago
For details on the conference please go to: http://www.abaonline.us/
Please book your room here at The Georgetown University Hotel and Conference Center to get conference rates. 
TRAVEL GRANTS SPONSORED BY THE AMERICAN BOCCACCIO ASSOCIATION
Two travel grants of $250 each are available for graduate students who are currently preparing a thesis or dissertation on Boccaccio and would like to attend the conference.