Internships / Scholarships
Summer 2023
Practice your Italian every day while working for an association that promotes women's rights at the Biblioteca delle Donne – Associazione Donatella Tellini – L'Aquila
Requirements:
– For students interested in the humanities, library studies, and women and gender studies
– Must have completed at least to the Advanced 2 (ITAL112) level
Possible Tasks:
– Assist in cataloguing books at the Biblioteca delle Donne
– Participate in the organization of events
– Contribute to the design and English translation of the website
More Information
– You will live in a large apartment right in the historic center of town, at a twenty-minute walk from the headquarters of the Associazione
– Housing is paid by the Department of Italian
– L'Aquila is a university town of about 70,000 people. It is only 70 miles from Rome, yet it has been spared by mass tourism and offers plenty of opportunities to refine your language skills;
– The internship will take place from June 1st to June 30th, 2023.
How to apply
Please complete the application form (new window) and send it along to a copy of your c.v. to lb227@georgetown.edu no later than January 1st, 2023
Fall 2022 Sponsored Internships
Paid Internship in Marketing, Communication and Events
Requirements:
· Must have a work permit
· Familiar with Digital Marketing, blog, YouTube, WordPress, SEO, Indesign to produce marketing collateral
· Has some knowledge of Italian language and culture
· Strong written English and communication skills
· University degree or Master (or close to graduation)
· Creative, flexible, motivated and with a positive personality
· Part-time / Full-time
The ideal candidate is well versed in Italian culture, has good English, with excellent organizational and communication skills. She/he is available during the weekend, if necessary. It is not required to come to the office except on occasions. If interested, please contact Francesca Casazza, F.Casazza@italianculturalsociety.org.
Fall 2022 Non-Sponsored Internships
These internships and other opportunities are not sponsored directly by the Department of Italian Studies but are made available to our students through reputable local businesses and organizations.
Chef Amy Riolo. Amy Riolo, LLC is a rapidly expanding company that deals with publishing, writing, marketing, the food business in US and Italy, and major media (tv and print) on a daily basis. They plan large scale culinary and culture events as well as culinary tours to the Mediterranean region. Click the buttons below to download the corresponding internship descriptions.
Summer 2020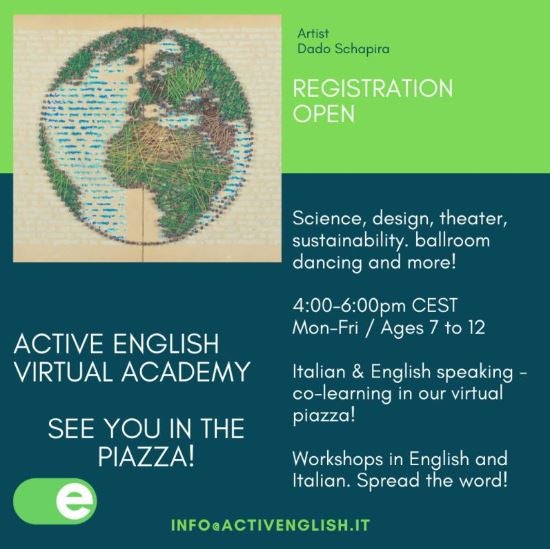 Virtual teaching opportunity for Italian students of all levels with Milanese language school. Participate in virtual workshops as a coach and help Italian students, ages 7 to 12, improve their English. Click for the details: ActiveEnglish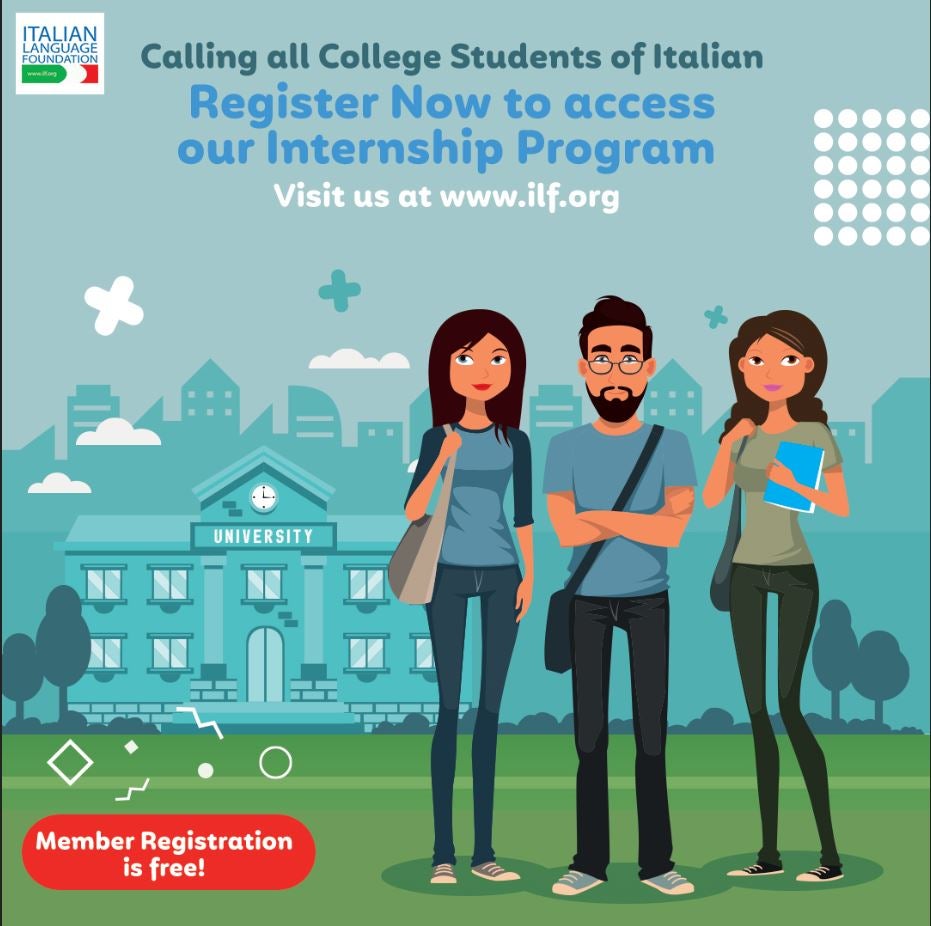 Italian Language Foundation internship program for students of Italian. Become a member for free by completing the registration form here. On the Member Welcome Page you will be able to submit your resume for the Corporate Internship Program. Contact Magaly Rivera mag@mag-advisors.com for more information.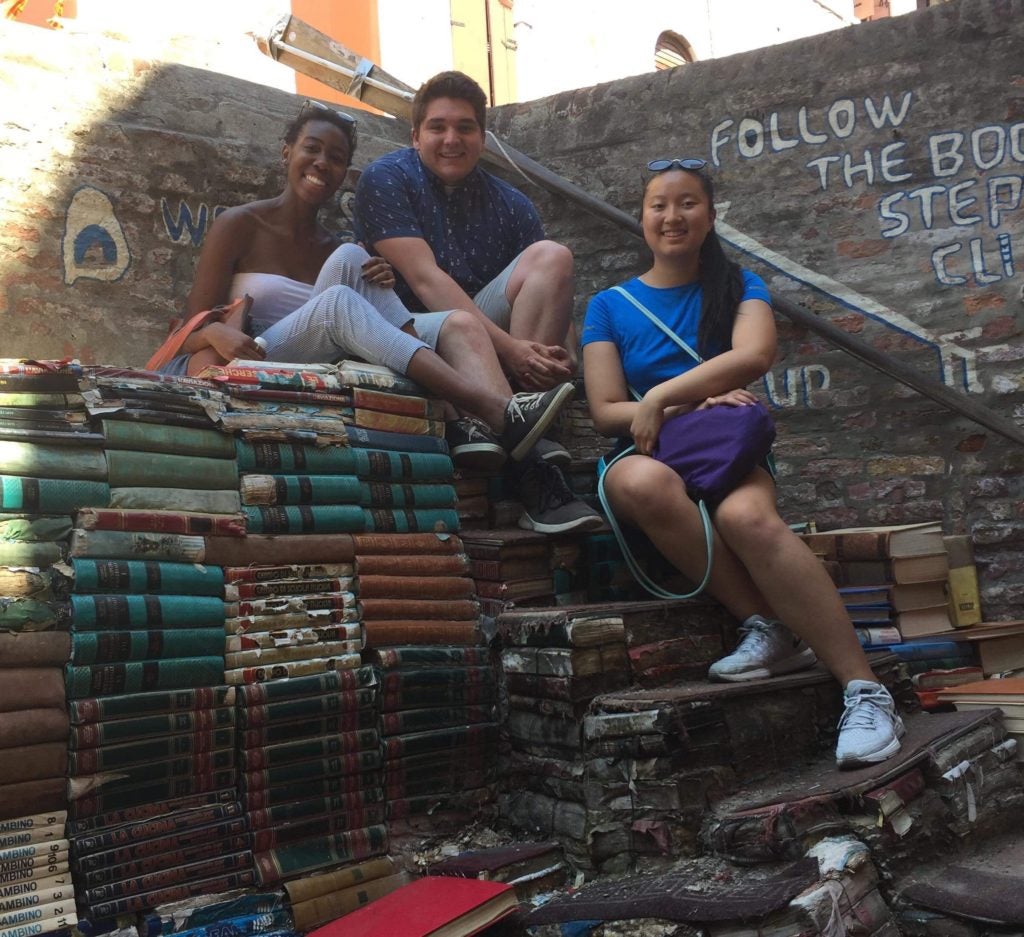 INTERNSHIPS ORGANIZED BY GEORGETOWN
The Department of Italian organizes internships with Italian companies both in the US and Italy. Click on the links below to find out more about these opportunities for Summer 2020.
More internships coming soon…
SCHOLARSHIPS
Follow the links for information about scholarships for Italian language students.