Internships / Scholarships
Georgetown University Summer Study Abroad
The Italian Research Institute at Georgetown University offers summer internship opportunities to all Georgetown students each year in collaboration with the Italia Innovation Program. In summer 2018, Department of Italian students, Oluseyi Osobamiro and Caroline Cosovich, participated in the program. Below you'll find their testimonials of their experience with Zordan, a luxury home furnishing company located in Milan.
Stay tuned for more information on the program offerings for Summer 2019.
Through the Italia Innovation program I was able to travel to Valdagno, Italy for a two week internship with the Italian shopfitting company Zordan. I was able to be a part of this experience after my team participated in a one day Innovation Solutions Workshop where we competed with other teams to craft a business plan for the company. After we won the competition we kept in contact with Zordan and were awarded a two week internship with their company in Italy as well as a one week internship with their local branch called Woodways in Michigan.
For my two week experience in Italy, my team and I were first given a week to explore the Veneto region of Italy. This was especially transformative because we were able to understand the roots of the company as well as how factors such as architectural style and histories of business giants have impacted the company as well as the entire region itself. The company arranged for us to visit Vicenza, Padua, Venice, and Verona. For each visit we had a tour guide meet us and show us famous sights, museums, restaurants, and more. We were able to see how distinct each place was and the beautiful culture that it possess. On the second week we worked within Zordan alongside the members of the company. Each department explained what they do and how it contributes to the company's success. We also had a tour of the production plant and were able to see the actually fabrication of the furniture which Zordan ships to its buyers. At the end of the second week we presented our findings in a report, which we later referenced for our work in Woodways.
For our final week in Woodways in Michigan, we worked to create a comprehensive business plan that was based on research into future markets for nationwide expansion of the company. As a team we did a lot of hands on work such as analyzing market trends, brainstorming marketing tactics, and even crunching numbers to determine appropriate investments for a financial plan. It was an intensive week, but at the end we had completed a business plan which we presented to the heads of both Woodways and Zordan in addition to other members of the board.
What I loved about this experience is that unlike other internships where you simply make copies or fetch coffee, my team and I were given a real problem to tackle. I was able to use the skills I had learned at school and apply them to an office setting. Additionally, the company which I was fortunate to work with gave us time to experience the culture of the area and worked hard to make sure that we felt like members of the team and not just external individuals. This experience was one that I truly learned much from and was happy to have embarked on.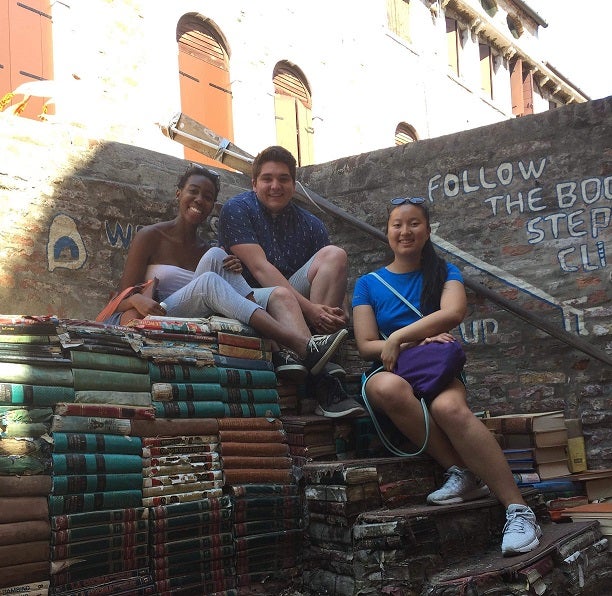 ---
Testimonial From Caroline Cosovich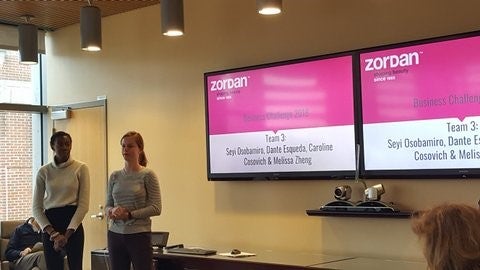 Working at Woodways in Michigan this summer offered an enlightening experience into the world of the custom-made business. With the new Italian ownership, my partners and I felt welcomed at all times and I was able to practice my Italian language skills with native speakers. The internship entailed a balance of structure and freedom: we worked the same hours as full-time employees and were present for meetings and client visits during the work day and then were able to explore and rest in the evening. Visiting the factory where all the manufacturing is done was fascinating and allowed us to understand Woodways' capabilities and goals. The tasks we were assigned to essentially present at the end of our stay were sometimes challenging, which allowed us to develop new business skills, regardless of our lack of experience or background.
---
Internship Opportunity for an Italian Major with Marketing Experience: May – June 2019

5-week internship with the family-owned clothing company Amina Rubinacci in Naples for Summer 2019. Work in the marketing department of one of Italy's most beloved fashion houses. Assist in email marketing and promotional initiatives as well as the design of catalogues. Spend one week working directly with customers in the Amina Rubinacci store in Via Carlo Poerio.
Here is a testimonial written by an Italian Department graduate who participated in the program in Summer 2018: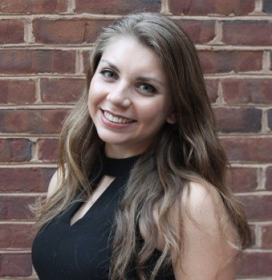 In the heart of Napoli, the Amina Rubinacci fashion house maintains the "Made in Italy" tradition through handmade clothing that exudes timeless grace and elegance. Between May and June 2018, I was fortunate enough to intern for AR, now under the direction of Amina's son, Mr. Alessandro Spada. I spent each day at the AR headquarters, nestled in Napoli's sophisticated Chiaia district, assisting in email marketing and promotional initiatives as well as the design of catalogues and translations for AR's English-speaking clientele. I also spent time in the AR boutique in Via Carlo Poerio, where Patrizia, Marina, and Giuliana taught me to offer an exceptional shopping experience to AR's glamorous clients, many of whom have been shopping in that very boutique since the 1970s when the company started. Throughout the five weeks of my internship, I was fortunate to forge friendships with AR's fearless team of designers and tailors who stitch each garment by hand, as well as the marketing, communications, and operations teams, who run the business from behind the scenes. My gradual integration into the neapolitan lifestyle taught me that apart from being the birthplace of the world's finest pizza, Napoli is built on both fervent Catholicism and pagan superstition, breathtaking coastlines and crowded city streets, modern grunge fashion and Amina's classic, tailored lines – a city of contradictions which somehow blend together seamlessly. From my daily interactions with colleagues and my wonderful host family, I quickly understood that napoletani are fiercely loyal and loving people with an exceptional eye for beauty in all its forms. As an intern for one of the most influential fashion houses in Italy, one which has never succumbed to the pressures of modern large-scale manufacturing, I've learned to never compromise quality for quantity, to remember that artisanship is the lifeblood of creativity, and to be passionate, because for Amina Rubinacci, passion must be palpable in every stitch.
I would like to thank the Department of as well as Sgr. Alessandro Spada for this incredible opportunity. Mille grazie!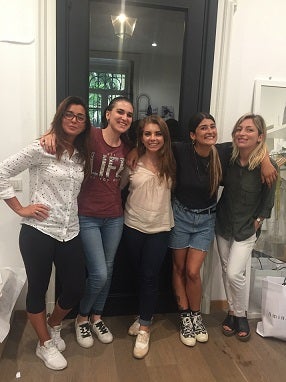 ---
Scholarships
Scholarship for Italian American women from NOIAW: Deadline February 16
Scholarships for Italian American students from NIAF: Deadline March 1
---
Fullbright U.S. Scholarships
The Fulbright U.S. Student Program offers grants to study, conduct independent research, or serve as an English Teaching Assistant in over 140 countries, including Italy. U.S. citizens who are seniors, graduate students, or alumni are eligible to apply. The Georgetown Office of Fellowships, Awards, and Resources (GOFAR) advises students and alums who are interested in pursuing the Fulbright; to join the Fulbright listserv, students should emailfulbright@georgetown.edu. Please visit the GOFAR website for additional information about the application process. The internal deadline is September 1, 2017. Please see below for specific information about Fulbright grants in Italy.
Independent Research/Study Grants in Italy (9-month grant)
Candidates at all degree levels and in all fields of study are eligible to apply. Candidates seeking to enroll in courses held at Italian universities or to conduct projects in innovative and contemporary issues or in science and technology are particularly encouraged. Intermediate Italian language proficiency is required.
English Teaching Assistantship Grants in Italy (9-month grant)
Grantees will be placed in Italian high schools, providing part-time assistance (12-25 hours per week) to permanent teaching staff. All high schools will be located in cities or towns in southern Italy. Italian language proficiency is not required, but it is strongly recommended. Students with teaching/mentoring experience are encouraged to apply.
There are also several special Fulbright grants to study for master's degrees in gastronomic sciences, criminology, public administration, and deafness studies. Visit the Italy page on the Fulbright website for more information about these special opportunities.
---
Opportunity to Volunteer in Italy!
Summer Camps at the Oratories of Lombardy
In partnership with
Dante Alighieri Society – Michigan Chapter
Two Programs offered: 3 weeks (June 11 – June 30) 
& 6 weeks (June 11 – July 22)
Do you speak some Italian? Want to live in Italy with a family this summer? Here's a great opportunity – volunteering at a summer camp in Italy!
After the great success over the last two years, the Lombardy Dioceses, in partnership with the Dante Alighieri Society of Michigan, is again offering an opportunity to live in Italy while volunteering as a counselor at a church-run summer camp. Get free accommodation, perfect your Italian, and add invaluable experience to your résumé.
Who's eligible? You must be a college student between 18 and 25, born in the US or US resident for at least 10 years, a native speaker of English, and you must possess a good working knowledge of Italian. Those accepted will work at summer day camps in Lombardy (Northern Italy – look it up!). You'll have the choice of participating for 3 weeks, from June 11 – June 30, or for 6weeks, from June 11 – July 22. The camps are all run by the Oratories of Lombardy.
Your task will be to help with the educational and recreational activities organized by the Parish Oratories for kids aged 6-14. Your main task will be to help teach English while engaged in fun activities (it's summer camp, not school!). You'll also work with the other counselors organizing games, sports, art activities, and trips that the camp offers. Importantly, you'll have a chance to improve your Italian. At these camps, Italian is the primary language of communication, so you must have the basics down.
The project is open to all volunteers without distinction of sex, race, religion, political opinion, or social conditions. Preference will be given to candidates who passed the Italian AP exam, and/or have taken intermediate to advanced Italian college-level courses. Also, candidates who participated in earlier programs are eligible, and strongly encouraged to re-apply.
The program will offer:
Free accommodation (room and board) in an Italian family. For the entire three or six-week program you'll be living with Italian families who belong to the camp's parish.
Health care and accident insurance for the period of stay in Italy under the tutelage of the host organization.
A great cultural and linguistic experience. You'll experience a vibrant part of Italy few tourists get to see — the real family-centered Italy far away from the long museum lines in Florence and Venice.
Unfortunately, the program doesn't offer airfare. You'll need to buy your own plane ticket.
A transfer from the Airport of Malpensa to your hosting families is scheduled for June 8, 2018 at 12:30 at the Arrival Terminal. If you plan on arriving at a different day, you will be responsible to organize your transportation to your hosting family.
You'll be expected to do the following:
Work together with young Italian volunteers to create and lead activities and games in English and other types of activities as programmed by the host organization (a commitment of 5-8 hours a day from Monday to Friday, with some Sunday mornings).
Behave in a way that is respectful of the professional and ethical standards of these Catholic organizations.
Notes on the application process:
First, complete the entire application (you won't believe how many fail this part!), and don't forget that it must be in Italian. Second, send contact info (email and name) for two recommenders not related to you. VoluntarItaly will contact them for a recommendation. One letter should be from an Italian teacher who can speak to your language proficiency. The final due date is 3/15/18, and letters of acceptance for those applicants will be sent by 3/31/18.