Leah Benz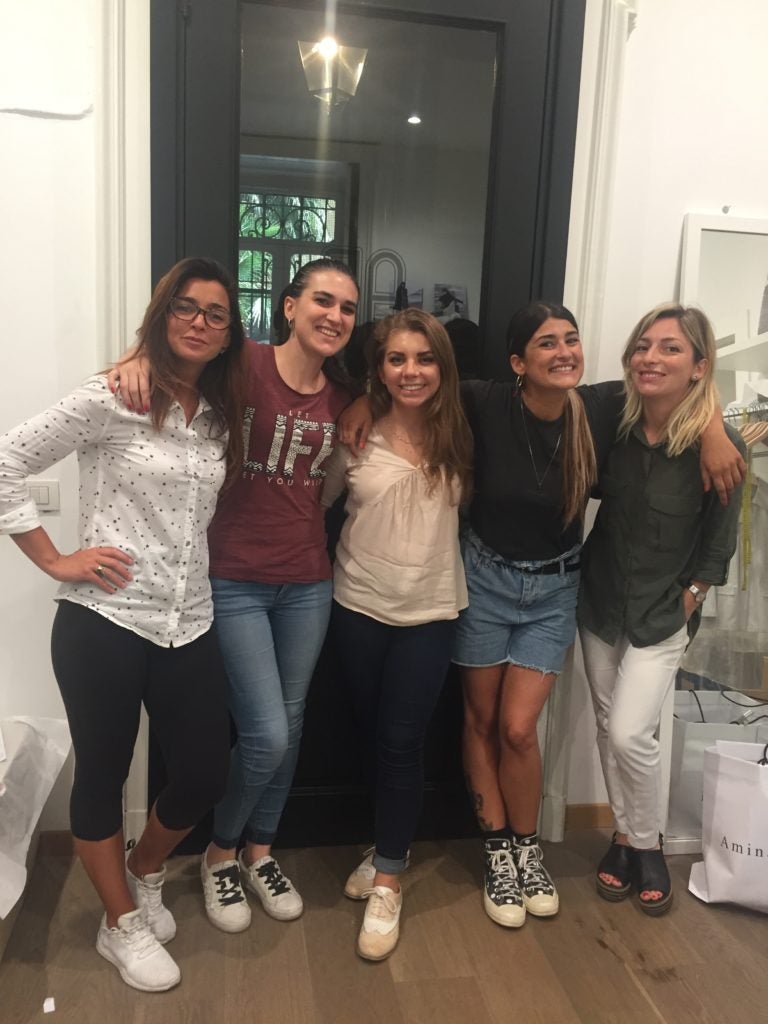 In the heart of Napoli, the Amina Rubinacci fashion house maintains the "Made in Italy" tradition through handmade clothing that exudes timeless grace and elegance.
Between May and June 2018, I was fortunate enough to intern for AR, now under the direction of Amina's son, Mr. Alessandro Spada. I spent each day at the AR headquarters, nestled in Napoli's sophisticated Chiaia district, assisting in email marketing and promotional initiatives as well as the design of catalogues and translations for AR's English-speaking clientele. I also spent time in the AR boutique in Via Carlo Poerio, where Patrizia, Marina, and Giuliana taught me to offer an exceptional shopping experience to AR's glamorous clients, many of whom have been shopping in that very boutique since the 1970s when the company started.
Throughout the five weeks of my internship, I was fortunate to forge friendships with AR's fearless team of designers and tailors who stitch each garment by hand, as well as the marketing, communications, and operations teams, who run the business from behind the scenes. My gradual integration into the neapolitan lifestyle taught me that apart from being the birthplace of the world's finest pizza, Napoli is built on both fervent Catholicism and pagan superstition, breathtaking coastlines and crowded city streets, modern grunge fashion and Amina's classic, tailored lines – a city of contradictions which somehow blend together seamlessly. From my daily interactions with colleagues and my wonderful host family, I quickly understood that napoletani are fiercely loyal and loving people with an exceptional eye for beauty in all its forms.
As an intern for one of the most influential fashion houses in Italy, one which has never succumbed to the pressures of modern large-scale manufacturing, I've learned to never compromise quality for quantity, to remember that artisanship is the lifeblood of creativity, and to be passionate, because for Amina Rubinacci, passion must be palpable in every stitch.