Angela Vannucci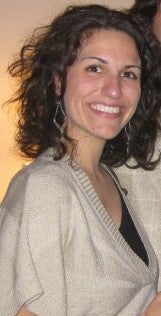 After studying at the Università degli Studi di Firenze during my junior year, I received my degree in Spanish and Italian and returned to Italy. I left the States with the idea of living one more year abroad in Italy to truly perfect my Italian language skills. That year turned into five years thanks to my multilingual communication skills, which opened many job opportunities. 
While in Tuscany, I managed the Tuscan branch of Context Travel, a sustainable tourism company that specialized in didactic walking seminars. After working a few years at Conext Travel I joined the marketing department of The Glocal Forum, an NGO aimed at promoting peace and development through city-to-city cooperation. I took on a vaierty of side projects, which included editing reports for the United Nations' Food and Agriculture Organization's Initiative on Soaring Food Prices, teaching English lessons, performing Italian-English translations, and updating the Insight Guide to Tuscany and the Tuscany and Umbria Berlitz Pocket Guide.
I am currently an M.A. candidate in Latin American Studies and International Economics at the Johns Hopkins University School of Advanced International Studies.